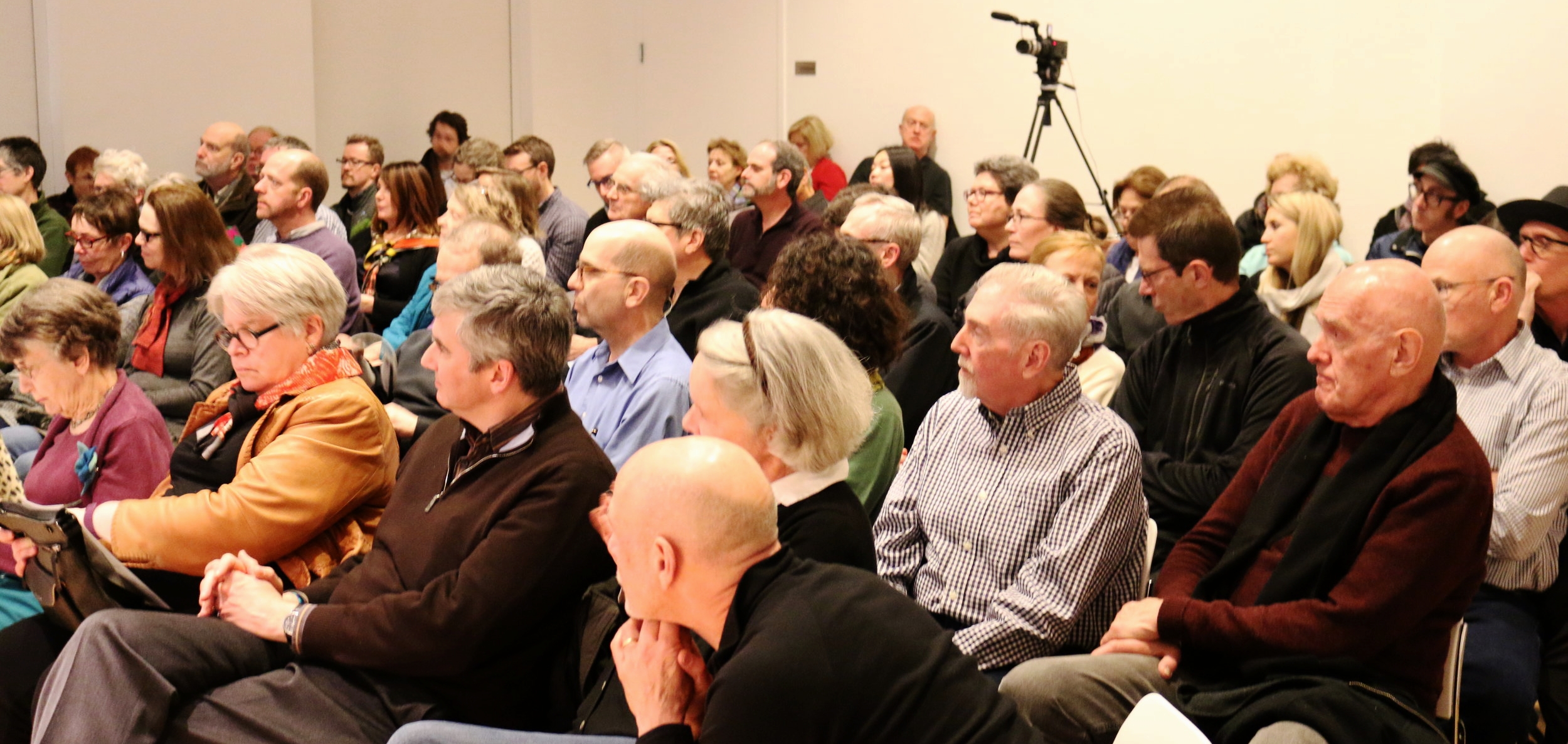 The Interwar Cultural Context of Edgar Miller's Artistry
Edgar Miller (1899-1993) was a self-taught and apprenticeship-trained artist and master craftsman—a creative virtuoso of the modern era—who applied his skills to a multitude of projects in interior design, decorative arts and architecture in early 20th century Chicago. This talk will focus on the historical and cultural context of Miller's wide range of artistic accomplishments.
DePaul Art Museum
Thursday, March 9th 2017
Liesl Olson
(Director, Chicago Studies - Newberry Library)
Liesl Olson is the author of Modernism and the Ordinary (Oxford University Press, 2009) and the forthcoming Chicago Renaissance: Literature and the Visual Arts in the Midwest Metropolis (Yale University Press, 2017). She has been the recipient of fellowships from the National Endowment for the Humanities, the American Council of Learned Societies, and the Newberry Library, where she is currently Director of Chicago Studies.
Robert Bruegmann PhD
(Art Historian)
Robert Bruegmann is an historian and critic of the built environment. He received his PhD in art history from the University of Pennsylvania in 1976 and since 1979 has been at the University of Illinois at Chicago, where he is currently Distinguished Professor Emeritus of Art History, Architecture and Urban Planning. Among his books are the award-winning The Architects and the City: Holabird & Roche of Chicago 1880-1918 (1998), the controversial Sprawl: A Compact History (2005), and The Architecture of Harry Weese (2010). He is currently acting as editor of Art Deco Chicago: Making American Modern, about Chicago architecture, industrial design, graphic design and fashion circa 1910-1950, to be published by the Chicago Art Deco Society. His main areas of research are in the history of architecture, urban planning, landscape and historic preservation.
Zac Bleicher
(Executive Director, Edgar Miller Legacy)
Zac Bleicher founded Edgar Miller Legacy in 2014 with the mission to preserve the late 20th century artist Edgar Miller's artistic and architectural works; to advance the historical research of the artist's accomplishments; and to build programs for the public to access and learn from Miller's inspirational aesthetic. Bleicher's interest in Miller and his art began through his late uncle, Mark Mamolen, a preservationist who helped rehabilitate Miller's architectural masterpieces in Chicago. As part of his role within Edgar Miller Legacy, Bleicher continues to manage the growing archive of Miller's work and history and to find new ways to tell Miller's story. Bleicher has a BA in American History, Art History, and Architecture from the University of Pennsylvania, and an MBA from the University of Illinois-Chicago.
LECTURE AUDIO
(please allow a moment to load)
Chicago's Forgotten Renaissance Man
Edgar Miller Legacy—with the support of The Terra Foundation—organized a series of lectures reintroducing Chicago to its forgotten artistic master, Edgar Miller. Visit the digital archive of interactive media, images, and other lecture materials.